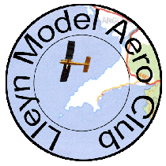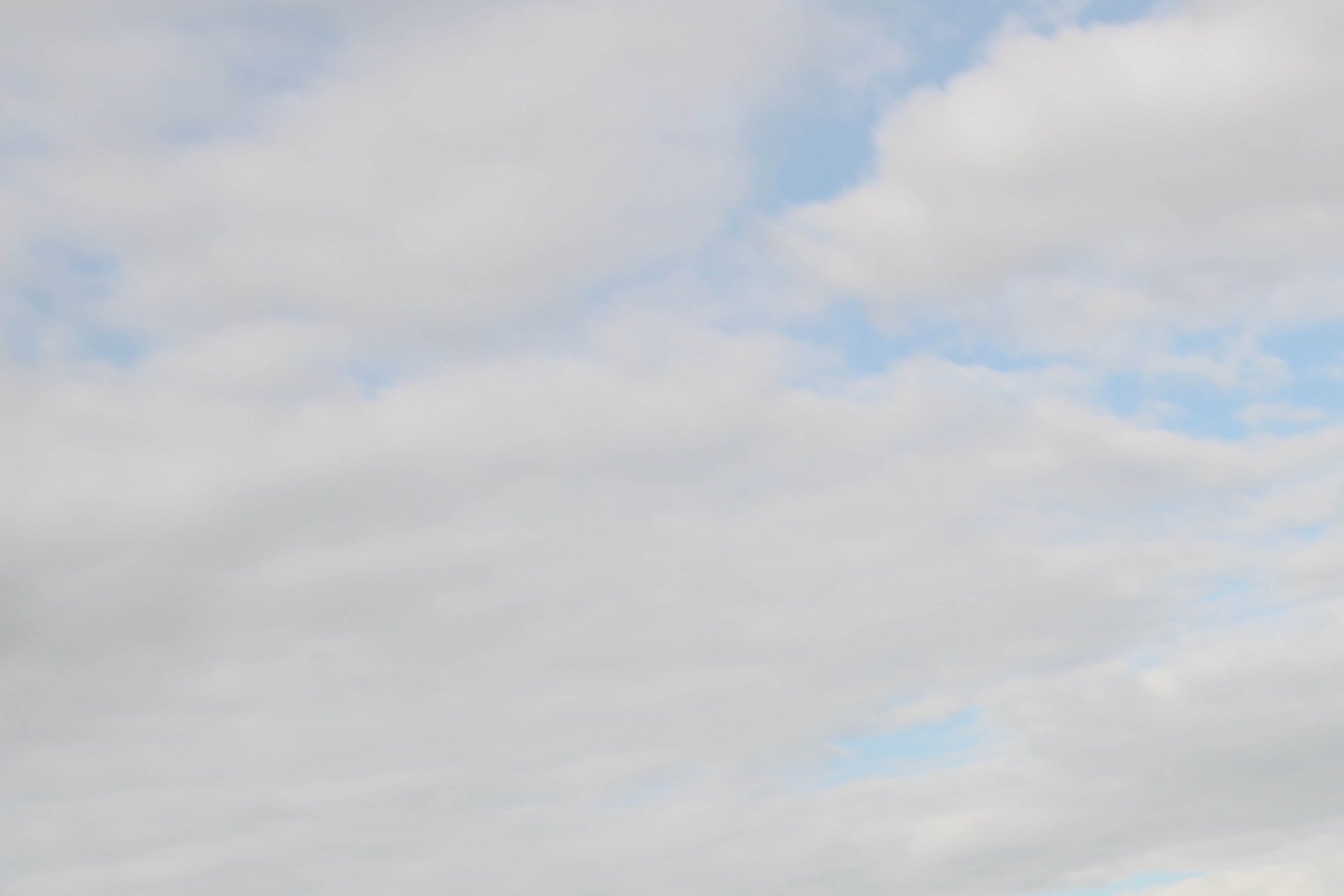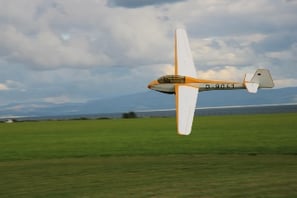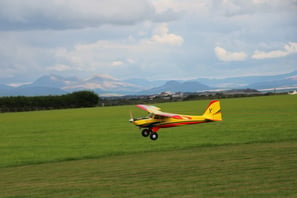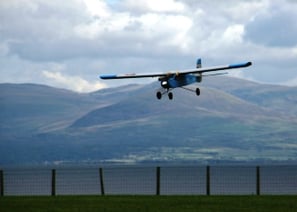 The club operates from the old Penrhos Airfield just off the A499 between Pwllheli and Llanbedrog. The power field is accessed through the Pen-Y-Berth Caravan Park.
Club members are given a key to the site barrier. Visitors should report to the site office opposite the barrier.
We fly all types of models although the size of the mown patch ( a 30 metre circle with 2 short run-offs) may limit the flying of gas-turbines and aircraft with a high landing speed. The field is an excellent flying site - approximately 24 acres with no obstructions, and, to date has never flooded. There is a club caravan on site with brew-making facilities but, unfortunately no loo. Because the field is a part of a working farm, dogs are not allowed. Flyers holding the BMFA "A" certificate are allowed to fly solo. Unqualified flyers must be accompanied by an instructor or a "B" certificate holder.
We encourage beginners and offer club members tuition up to BMFA "A" and "B" levels. The club has 5 instructors and 2 BMFA Examiners. Initial instruction is given using "Buddy" leads and we have Trainer models and control equipment for use during a trainee's first few lessons. After this we would expect a trainee to be committed enough to build (or assemble) their own model for continuation of training. (The Buddy lead system would still be available). Absolute beginners are welcome to a "Free trial".